Shhh, don't tell anyone but I am sneaking off from my essay on Wildlife Law to write a blog post :o)
Spring seemed to be in the air this morning. It was bright and sunny when the dogs and I walked through the woods to the Hazel Coppice. I've been keeping an eye out for female Hazel catkins over the past week. They can be hard to spot as they're much smaller than their male counterpart. The males are evident now they are unraveling and turning yellow, although they've actually been present on the trees since last autumn.
Hazel
(Corylus avellana) is monoecious, meaning it bears both male and female flowers on the same tree. It's also unusual among British nut trees in that it does it's pollinating very early in the year. It is the female flower that produces the nuts. Female catkins are very small but very distinctive, so it's worth keeping an eye out for them if you're out and about this weekend. You'll be able to see what they look like in the pic below which I took this morning. The male is the long yellow one, the female the small round one above it with the bright red spiky hair :o) Sorry it's not the clearest photo as I only had the phone with me. I'll try and pop back with the decent camera tomorrow and replace the pic.
The catkins can't pollinate each other so they rely on pollen coming from another tree. Did you know that wind born pollen is constructed differently from pollen that relies on animals to spread it? It isn't sticky in the same way and this means that bees, for example, can't get much benefit from Hazel pollen.
The other thing I was on the look out for this morning was Hazel Dormice
(

Muscardinus avellanarius)

. These tiny and rare mammals are all tucked up in their nests fast asleep at this time of year, and in any case they have such heavy protection in law that you can't handle or disturb them without a special licence from Natural England, but what you can do is try and find signs of them, and the simplest way to do that is to examine the gnawing patterns on fallen hazelnuts.
Small rodents, birds and squirrels all eat hazel nuts, but luckily each leaves a unique pattern on the nut itself. So if you know what to look for you can read the woods and they will tell you who is living in them.
This pic below is a hazel nut I found this morning in the coppice. You can tell from the teeth pattern that has been nibbled by a Vole. They leave a very neat, small circle with even teeth marks all round the inner rim of the hole, but the outer edge is left unmarked....
The next nut has been eaten by a Wood Mouse. You can see that they make a similar sized hole to the Vole and similar incisions on the inner edge but they also leave tooth marks on the outside of the nut....
The third nut has been eaten by a bird or squirrel. Being bigger and stronger than rodents they don't bother with gnawing a small hole; they simply crack the nut in half or prise it open. The resulting hole is large and jagged and it has no tooth marks on it at all.....
Here are all the nuts I found this morning together, so you can compare and see the differences:
Unfortunately, I didn't find a single hazel nut that showed evidence of Hazel Dormice

,

but this doesn't mean they aren't there. The hazel area of the wood is perfect habitat for them and they are notoriously shy creatures, most active at night so the likelihood is that they are there, just very adept at keeping out of peoples way (and who can blame them?).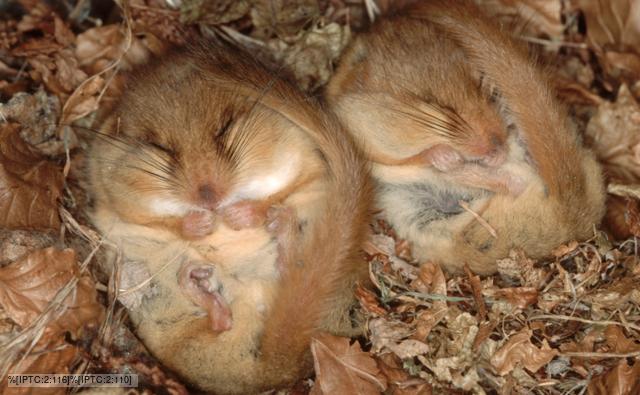 If you do fancy having a look in a local hazel wood for signs this weekend, the Dormouse makes a similar sized hole to the vole and wood mouse, although it can resemble a clog in terms of the shape, and they leave the rim of the hole smooth and tooth-free, while tooth marks run perpendicular around the hole.
This is an excellent guide to the different types of tooth and gnaw pattern different species leave and Here is the place to send your results if you do find any you think might have been made by Dormice.
I'll leave you with a couple of shots I took last night of the Moon, which was all shimmery and haloed in the cold (and we had a teeny weeny bit of snow too!)
And of course the Obligatory pics of T and P who are tired after helping me hunt for hazel nuts :o)
Hope you all have a lovely weekend. We are Eagerly Anticipating a beautiful portrait Em over at Dartmoor Ramblings has done for us of Poppy. I will of course give it a Blog Post Of Honour when it arrives (hopefully this weekend). She is Very Clever Indeed.
CT x