I am between TV boyfriends at the moment.
A nice aspect to being happily married is that you can enjoy looking at Handsome Men without having to worry about ever actually meeting them and therefore discovering their bad points and so feeling Let Down by them.
There are a number of possible candidates for my new TV Boyfriend, but I can't choose between them so I thought I would post them here and garner your responses.
M currently has the local Weather Girl for his TV girlfriend, something I consider totally inappropriate because he might one day bump into her for heaven's sake and that is entirely against the rules. And he gets to see her most evenings on tele as well which I think is A Bit Much.
The whole point of a TV boy or girlfriend is that they are so remote that the chances of you ever actually meeting them are a zillion to one, so you can safely Admire Them From Afar. They also should not, under any circumstance, be cleverer or more attractive than your own dear hubby or wifey, for obvious reasons. Ma went through a Rufus Sewell phase (he even sent her a birthday card, although it had a picture of himself on the front which I thought was a tad narcissistic). He was A Perfect Choice, because there was no hope of them ever meeting and her being embarrassed or let down as a result.
Anyway, here is my short-list (I've knocked Damian Lewis off by the way because he was my TV boyfriend last year and it's Time For A New One, so don't suggest him, and I decided against Robert Peston in the end because while I love his presenting style and admire his brains, he is a bit too kooky).
1. Michael Fassbender
(An unfortunate name, but as I'll never have to worry about marrying him I don't think we need concern ourselves overly with that aspect of things)
2. Jason Isaacs
(VERY scary as Lucius Malfoy, but gorgeous in The State Within)
3. Hugh Laurie
(What a Surprise he was in House. No sign of the goofy Prince George or Bertie Wooster about him then)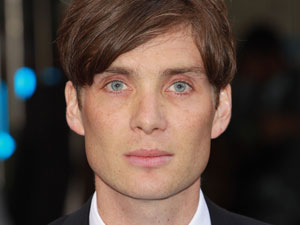 4. Cillian Murphy
(Currently to be seen strutting his enigmatic stuff in Peaky Blinders, which I find myself increasingly glued to. It's those eyes...)
5. Max Brown
(I first noticed him in the Tudors after which he moved to Spooks)
Now, I think this is a reasonable selection of Handsome Men, any one of which would be suitable TV boyfriend material. As you all know me Quite Well by now I trust you to Give Me Some Sound Advice. Be tough in your critiques and honest in your appraisals. I don't want to choose one of them only to discover he has three ears, or eats live rats when the moon is full, or something ghastly like that, which I would certainly Live To Regret.
Bear in mind that this is an Annual Position for the Right TV Personality, so the new TVBF has to be capable of lasting until this time next year.
M has helpfully suggested a TV Weather Man, but I think this is probably largely to justify his own choice of TV Girlfriend, and besides, I don't think there are any Handsome Weather Men out there are there? L suggested "one of the hunky dancers off Strictly," which was a deal more helpful as a suggestion, J looked at me as if I was mad and F kept his head down.
But I think my five Possible Candidates are enough, don't you? I am prepared to bend the rules if any of you can suggest someone to add to the list that you think would fulfill the criteria (easy on the eye, remote so I'll never meet him and be forced to blush, and not as clever as my husband, who is Pretty Clever as these things go).
Have a lovely evening all, and Let Me Know Your Thoughts because I need to have a new one in place by the end of the weekend if at all possible, to combat M's smugness every time his TVGF appears on screen talking cleverly about the weather and wearing a dress that makes it clear she's off to some fancy party serving champers and canapes afterwards. I need some ammo of my own to retaliate with.